Buying a home is stressful, especially when you're trying to buy a home when money is tight. When life hands you lemons, it can be hard to secure conventional home loans from banks, credit unions, or other lending institutions due to one factor or another. Thankfully, there is another option.
The Federal Housing Administration (FHA) offers loans for those with lower credit scores, first-time homebuyers, low- to moderate-income buyers, and many other situations that may apply to you.
An FHA loan is a mortgage loan backed and insured by the FHA and issued by an FHA- approved lender. These loans often require less of a down payment as well.
We discuss how FHA loans work, along with how they differ from conventional loans. There are also various types of FHA loans that we describe as well, along with general eligibility requirements. If you are interested in learning more or think that an FHA loan is right for you, be sure to contact an FHA-approved lender.
FHA loans are backed and insured by the Federal Housing Administration.
Designed for low-income borrowers with lower credit scores and small down payments.
Require mortgage insurance with upfront and annual premiums.
Different types of FHA loans, including fixed and adjustable-rate mortgages, and specific programs like the HECM and FHA 203(K) Improvement Loan.
Lower requirements than conventional loans, but eligibility requirements must be met.
How does an FHA loan work?
An FHA loan works similarly to a conventional loan — you borrow money to pay for a house with the agreement to pay it back with interest. However, there is one catch: borrowers have to purchase FHA mortgage insurance. This protects the lenders if you default on the loan and cannot pay it back.
And who pays for the mortgage insurance? You do. But it is not as daunting as it seems. Under all FHA loans, you are required to pay two different premiums: an upfront mortgage premium and an annual mortgage premium. 
An Upfront Mortgage Insurance Premium is around 1.75% of the amount for the loan, which you pay when you receive the loan. Often, this premium gets included in the financed loan amount, so you do not have to worry about having that money saved already.
The Annual Mortgage Insurance Premium varies in percentage of the loan amount, depending on the term, amount, and the loan-to-value (LTV) ratio of the loan you are looking to get. It is paid monthly.
These FHA mortgage insurance premiums may be canceled after 11 years if you finance around 90 percent or less of the property value and are current with all your payments. If your loan has a high loan-to-value (LTV) ratio, as in more than 90 percent, you will have to carry the insurance until the loan is fully paid off.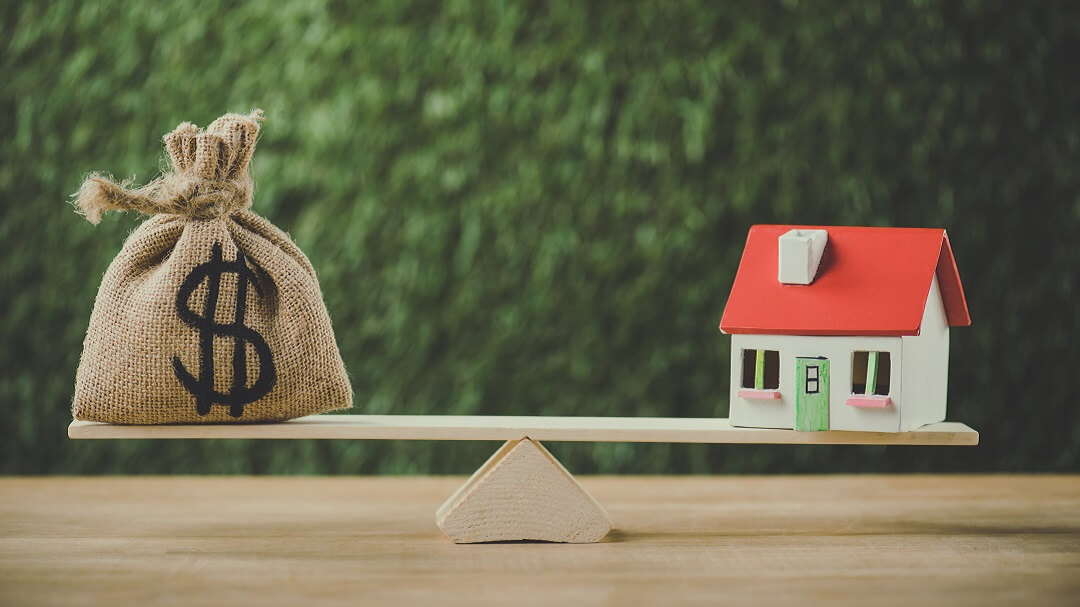 FHA loans vs. conventional loans
Conventional loans require more from you as the buyer in terms of a down payment and line of credit. You may even have already experienced a denial for a conventional loan based on these factors. And if you are just getting started but are not sure if your credit score is good enough, here is a breakdown of the differences between FHA mortgage loans and conventional loans.
| Requirements | FHA Loans | Conventional Loans |
| --- | --- | --- |
| | | |
| | If your credit score is between 500 to 579: 10% If your credit score is 580 or higher: as low as 3.5% | Between 3% and 20% to qualify |
| Down Payment Assistance Available | | |
As illustrated in the table, there is often less required for you to put up front in terms of an FHA loan versus what you have to pay for a conventional loan. There are more requirements that go into an FHA loan to qualify than just credit score and down payment, and we will discuss them below.
Different types of FHA loans
There are a variety of FHA loans that are available to you if you qualify. Each has unique pros and cons that are involved, and some have more requirements than others. There are two types of interest rates available for you to choose from: fixed or adjustable.
The fixed-rate mortgage means that the interest rate is a flat rate throughout the duration of the loan. It never changes.
There is also an adjustable-rate mortgage (ARM) that changes periodically over time, potentially even giving you a lower interest rate at times. Often, the FHA has a hybrid version between the two where a set time at the beginning of the loan is fixed-rate, with the remainder being adjustable.
There are several types of FHA loans you can explore. If you have any questions about the different types, be sure to talk to an FHA-approved lender to find what options are the best for you.
Home Equity Conversion Mortgage (HECM)
A Home Equity Conversion Mortgage (HECM) is one of the most popular types of a reverse mortgage. This type of FHA loan is applicable only to seniors age 62 and up. It works by allowing you to convert your home's equity into cash while keeping the title to your home. You can get these funds either through a fixed monthly stipend or as a line of credit. You can also do a combination of both the fixed monthly payments and lines of credit.
Section 245(a) loan
The Section 245(a) Loan is a type of FHA loan designed for borrowers who expect their income to increase. If you are this type of borrower, this program is a graduated type of payment as your income increases. The Graduated Payment Mortgage starts lower with monthly payments, and it gradually increases over time. The Growing Equity Mortgage has scheduled increases in payments that reduce the term of the loan.
FHA 203(K) improvement loan
This type of FHA loan factors in both the cost of the home and the renovations and repairs needed. The FHA 203(k) Improvement Loan rolls both the price of the home and the cost of improvement into one loan. This can help you if you do not have a lot of spare cash to help fix the house after the down payment.
FHA Energy efficient mortgage
The idea behind an FHA Energy-Efficient Mortgage loan is that it upgrades to increase your home's energy efficiency to lower utility bills–which means you have more money at the end of the month to pay for mortgage payments. This loan is similar to the FHA 203(k) Improvement Loan, but instead for maintenance and repairs, it is to renovate your home to be more energy-efficient. This includes adding solar panels, wind energy, or even new insulation
Am I eligible for an FHA loan?
Contrary to popular belief, FHA loans are not restricted to first-time buyers or low-income households. You can be a repeat home buyer if you meet other requirements, in addition to the general guidelines. Moderate-income households can also qualify for FHA loans. However, there are some general requirements. It should be noted that if you are delinquent on your federal student loans or federal income taxes, you will not qualify, even if you meet all other requirements.
1. Verifiable income
To be considered for an FHA loan, you have to have a verifiable employment history for the previous two years and a verifiable income. It can be done through pay stubs, tax returns, and bank statements.
2. Payment of existing debt
Another requirement is that your income-to-debt ratios allow you to pay the monthly payments and keep consistent on all your other debts. Your "front-end debt ratio" is the monthly mortgage payment for the loan and cannot exceed 31% of your gross monthly income. Your "back-end debt ratio" is the mortgage and all other debt payments (car loans, student loans, etc.) and cannot exceed 43 percent of your gross monthly income.
3. Appraisal
The property also needs an appraisal conducted by an FHA-approved appraiser. This is to ensure the cost of the house, along with the property, meets certain minimum requirements.
4. Good credit history
Just because you may not have good credit now does not mean that you always had or will have bad credit. This is especially true for first-time homebuyers who may not have much credit to begin with but are good to make their payments. Essentially, you need to be able to demonstrate a history of being able to pay things back. This can be from rent payments to utility bills, or other loans. You also have to demonstrate that you are working towards establishing good credit.
5. Down payment
To qualify, you have to have money ready for a down payment. The amount you need depends on your credit score, and you can reference the table earlier for the down payment percentage for your credit range.
6. FICO score of at least 500
Your FICO credit score must be at least 500. But the higher your credit score, the lower percentage of a loan you need to be saved up for a down payment.
7. Primary residence and FHA loan limits
The house must be your primary residence and cannot exceed more than the FHA loan limit for that particular unit type. These limits are determined by the region in which you live, with a special exception to the areas of Alaska, Hawaii, Guam, and the U.S. Virgin Islands.
8. Bankruptcy and mortgage foreclosures
At least two years must have passed if you experienced a bankruptcy event. Some special considerations can be made if you can demonstrate the bankruptcy was due to an uncontrollable circumstance. You must also be three years removed (at least) from mortgage foreclosures.
Final thoughts
When it comes to finding the right home, it can also mean finding the right loan. And when getting a conventional loan from a bank or another lending institution is not an option, it can be difficult. FHA loans are designed to help those who do not qualify or cannot get a conventional loan if they meet certain basic requirements. There are five types of FHA loans, and if you are interested in seeing if you are the right fit, reach out to an FHA-approved lender to get started.
Not sure where to start? Make Hero Home Programs™ your first call. Our specialists will help you along the home buying journey. We have helped thousands of people and look forward to serving you.