Renter Home Loan Programs
Helping Renters Reach Ownership
Providing Incredible Savings to Renters
We are here to help renters achieve their dream of owning a home. Our team at The HERO Homebuyer Programs™ is committed to helping you get the home financing you deserve. Owning a home should be a reality for everyone.
We have mortgage programs, grants, and other discounts available that renters can take advantage of. Our programs are available to help renters become homeowners. Let us help you break free from the renting cycle and get into your dream home today!
In some situations, you may pay less money per month to rent a home rather than paying the mortgage on a home. However, when you purchase a home, you will gain benefits that can lay the foundation for a better financial future. Over time, being a homeowner will save you more money and you will also have a solid investment. We are here to help you take that next step, getting you the best deal possible on your home purchase. We may be able to get you grants, vendor discounts, or first-time homebuyer credits. 
Making Home Loans for Renters Possible
The world can be a tough place. We see day in and day out how people work hard and still don't get to enjoy the benefits of homeownership. We believe owning a home should be a reality for everyone. In addition to our hero home programs for veterans, first responders, and more, we also source mortgage programs, grants, and discounts that renters can take advantage of. Homeownership should not be exclusive to a lucky few!
The Benefits of Our Renter Home Loans
We have put together a long list of items you could benefit from when buying your first home. Depending on where you live, you may have access to an array of benefits, including: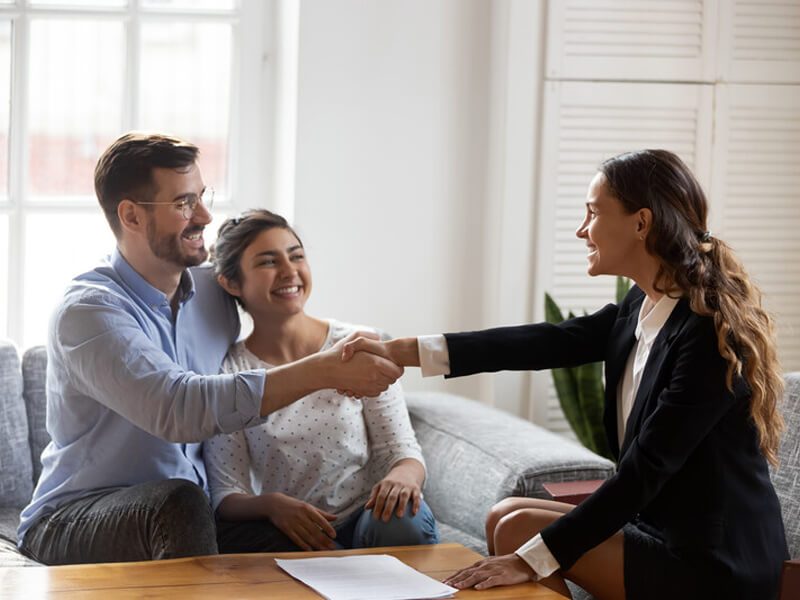 Getting Out of the Renting Cycle
You work hard to pay the rent each month and keep a roof over your head. But compared to owning a home, renting can be like throwing your money away. Your home is always a temporary fix, and the money is not paving the way toward a better future. 
With rent to own homes or first-time homebuyer programs, you can get into a home of your own at an affordable price. You can even find options that allow you to purchase a home with little to no money down. Now, each month your money will be going towards the future – and not your landlord's pocket!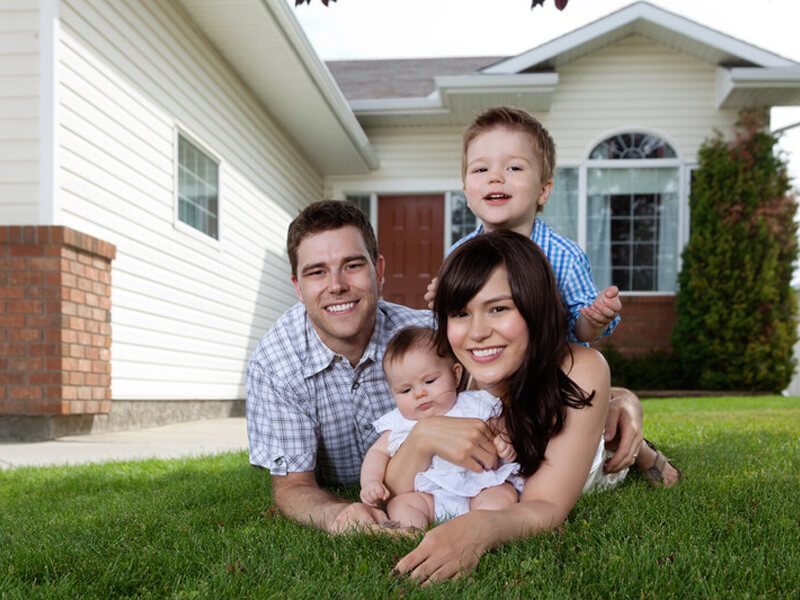 There's no describing the feeling of walking into a home that you own for the first time. In the past, many Americans felt like owning a home would never be a realistic option for them.
With our renter home loan programs, you can own a home you love – and at a great price you can afford. We have gathered all the best in mortgages, rent to own homes, and vendor discounts so that you can find and purchase your first home at the best price point. You might even find a property that you can use to generate rental income and cover your mortgage. Almost anything is possible with our rental income home loan options.
We understand that buying a home for the first time can be intimidating. That's why we promise to work with you and stand by you each step of the way. We've done all of the legwork, and we know what needs to be done. We can provide you wih the advice and guidance you need to find and purchase a home quickly and affordably – and our commitment is to provide that knowledge and service to you.
The First Time Home Buyer's Ultimate Guide To Home Ownership:
Download our comprehensive guide for renters and first time home buyers to maximize savings and win your dream home in our current market. Realize the American dream of home ownership with the help of our team.
Stop Renting & Find Your New Home Today!
Your hard-earned money should be going into an investment in your future, not lining a landlord's pockets. Get in touch with our team right away to get started on your home owning future. Our renter home loans, rent to own homes, and a wide range of vendor discounts can make it all happen! Don't have money for a large down payment? You have a range of options, including lease to own homes. Contact us today and allow us to help you find the home of your dreams.
Can You Rent and Have a Mortgage?
If you can make both payments, yes. Many people stay in a rental while renting out the home they own. The rent collected from the second home can cover the mortgage and even generate monthly cash income.
Is Owning a Home Cheaper Than Renting?
Yes, it can be. With a mortgage with a good rate, you can save thousands of dollars each year and often find a place that is bigger than your current space.
How Do You Qualify for a Mortgage on a Rental Property?
Many people don't realize that many owners often consider selling their properties on a rent to own or lease to own basis. What this involves is renting the property; then, each month, part of your rental payment goes toward the purchase price of the home. At the end of your lease, you have the option of applying for a mortgage and purchasing the home.
How Can I Buy a House With No Money?
You have a range of options when it comes to buying a house with no money. Many states offer special first-time home programs, for one, and many sellers also consider rent to own home deals that allow you to invest part of your rental payment each month toward your eventual purchase.
"A pleasure to work with. He was very prompt and courteous with his responses and genuinely cares about the clients he works with."
"5 star service is what you will get when you work with him!  Not only does he know his product like no other, he makes a special point of communicating throughout each transaction and his follow up skills are unparalleled. Perhaps most importantly, he delivers on his promises!  Give him a try for your mortgage needs.  You will not be disappointed!"
"An outstanding job handling refinances.  One of those knowledgeable, straight-shooters - which is really appreciated when you're shopping for a home loan. He can answer a million of questions with ease.  Looking back at the responsiveness, he was outstanding and you can do everything he suggested."
"You can rely on them, very professional and quick in responding to your queries. He is very friendly and makes sure we understand the process and keeps us posted on the status of our loan. His efforts are greatly appreciated."
"By far the best lender we've worked with. Got us the best loan amount than any other lender. He worked with us hand in hand, he is professional, and he made the process enjoyable."
"I called looking for information about the process of applying for a mortgage/refinance and am just blown away with how helpful the information I received was!"
"You can rely on them, very professional and quick in responding to your queries. He is very friendly and makes sure we understand the process and keeps us posted on the status of our loan. His efforts are greatly appreciated."
"I have hope because of you for making my home ownership dream come true. I feel such a connection with you and am excited to work with you. Have an amazing day!"
"Highly ethical, attentive and helpful! A fantastic combination of personable and hard working. He makes everyone feel important and understood."
"Hands down the best mortgage professional I've worked with in 20 years. Knowledgeable, honest, reliable and above all an outstanding communicator."
"He worked on getting the lowest rate and kept me informed on each step of the process from the beginning to closing. Thank You!"
"Thank you for your prompt help and AMAZING assistance. Hands down, best lender I have ever worked with. Top notch!"
"I would be 100% interested in working more with you! You have proven to be an amazing lender"
"Absolutely the most knowledgeable, friendly and honest expert I've ever worked with!"
"Professional, responsive and honest assistance with the whole refinancing process from beginning to end."