First Responder Home Loans
Helping You Reach Ownership
Providing Incredible Savings to our First Responders
As a first responder, you are always just one call away for those who are experiencing an emergency. You stand guard to protect our communities and respond to dire situations. You spend your days serving the communities we live in, and now it's our turn to serve you. With our mortgage programs, first responders can qualify for home loans at lower interest rates. You may even qualify for certain rebates and grants.
Your days can be exhausting, overwhelming, and stressful. We can help you find a home you can call your own at the end of every day. You need a place to relax and unwind. We work closely with first responders to get you the advice and financing you deserve through our Hero Home Programs. Owning your own home is within reach!
We want to save you the maximum amount of money possible when you are looking to buy a home. Every first responder deserves their dream home at a price they can afford. With our programs, you may be able to qualify for lower interest rates, rebates, grant money, credits on closing, and other vendor discounts. Contact us today to see how much money we can help you save.
Making Home Buying for First Responders a Reality
We prioritize one thing above all else – helping our heroes get into homes. Our first responder mortgage loans provide first responders, including firefighters and paramedics, with the affordable financing they need to buy or refinance a home. We are dedicated to paying back the heroes who have done so much for our communities. Our team works closely with first responders to get them the advice and financing they need.
The Benefits of First Responder Home Loans
As a first responder, how could you benefit from working with us? With our home buying programs for first responders, you benefit from care, research, and experience, accessing the best available: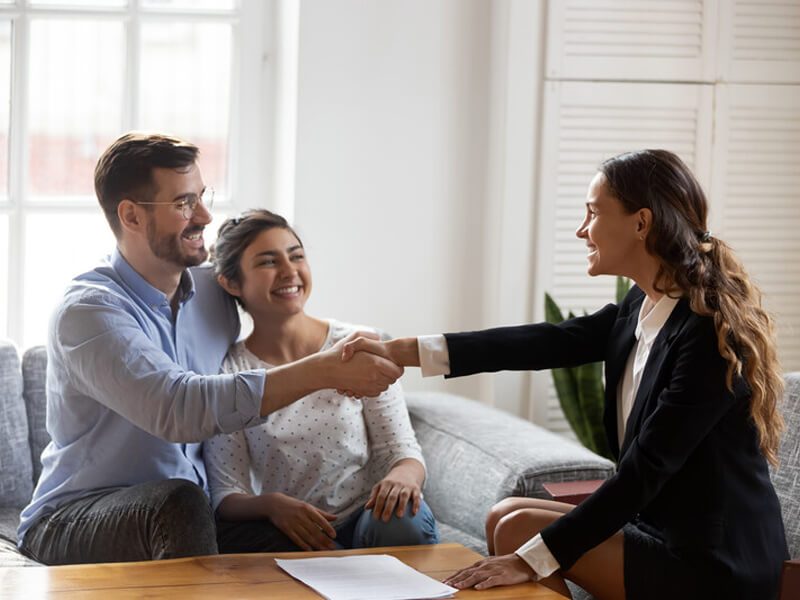 Making Home Buying Easier
Buying a home is an intimidating process, even if you have been through it before. When you add in the financial confusion and strain, it can be downright overwhelming! The good news is… We make everything easier. We work with our first responders to find the right mortgage loans and get them in touch with more cost-saving opportunities. Our consultants stay by your side during the process as well, so you don't have to tie up your free time with paperwork.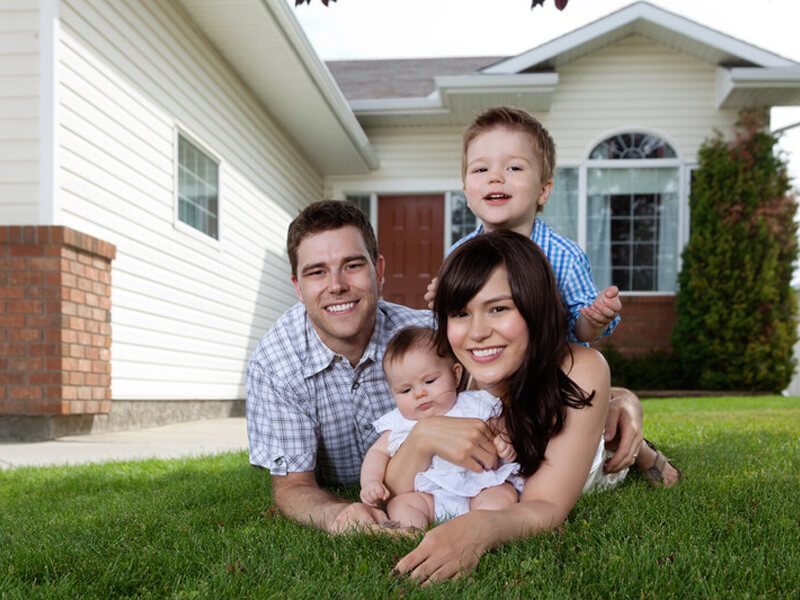 Find the Home of Your Dreams
You deserve a home of your own to come home to after a long shift. With our help, you can access affordable first responder home mortgages and make your dream home a reality. Don't spend any more time daydreaming about owning a home… make it happen today.
You have our personal commitment that we will be there for you just as you've been there for us time and time again. We've researched all of the first responder mortgage programs in your area, along with discounts and other benefits you may qualify for. These programs could save you a lot of money. When you contact us, we will work in partnership with you to help you find the right home at the right price.
The First Responder's Ultimate Guide To Home Ownership:
Download our comprehensive guide for first responders to maximize savings and win your dream home in our current market. Realize the American dream of home ownership with the help of our team.
Your home is waiting for you… get in touch with us to find out how you can access the first responder mortgages you need! Finding a home and saving money is right around the corner. You don't need to spend any more time worrying about whether owning a home can happen for you. It can, with our first responder home loans.
Do Police Officers Get Cheaper Mortgages?
Any first responder can access savings opportunities through first responder home loans. These programs are designed to provide first responders with an easier entry point to homeownership.
What Credit Score Do You Need as a First-Time Homeowner Loan?
The industry standard for mortgages is that the purchaser should have a minimum credit score of 620. With first responder mortgages, however, there can be more flexibility, especially when income and debt-to-income ratio are taken into consideration.
Do Police Officers Get Help With Housing?
There are home buying programs that are available to police officers around the country. Access to these opportunities depends on where you live. These programs often exist in places where home costs are high and outpace the standard earning wage of an officer.
Do Firefighters Qualify for VA Loans?
Firefighters who have served in the military for a certain amount of time can qualify for VA loans.
What Is the Hero Home Loan Program for First Responders, and How Does It Work?
The Hero Home Loan Program is a type of mortgage loan designed specifically for first responders, including police officers, firefighters, and paramedics. The program provides a range of benefits, including lower interest rates and reduced closing costs, to make it easier for first responders to buy a home. The loans are backed by the government, which allows lenders to offer more favorable terms to borrowers.
Who Is Eligible to Apply for the Hero Home Loan Program for First Responders?
To be eligible for the Hero Home Loan Program, you must be a first responder, which can include police officers, firefighters, paramedics, and other emergency medical personnel. You must also meet certain income and credit requirements, and be able to provide proof of employment and other financial documents.
What Are the Benefits of the Hero Home Loan Program for First Responders?
The Hero Home Loan Program offers a range of benefits to first responders, including lower interest rates, reduced closing costs, and a more streamlined application process. The program also offers flexible eligibility requirements, which means that first responders with less-than-perfect credit or lower incomes may still be able to qualify for a loan. Additionally, the program offers down payment assistance to help first responders afford a home.
What Documents Do I Need to Provide?
To apply you will need to provide a range of financial and employment documents, including pay stubs, tax returns, and proof of employment as a first responder. The lender will also conduct a credit check to determine your eligibility for the program.
"A pleasure to work with. He was very prompt and courteous with his responses and genuinely cares about the clients he works with."
"5 star service is what you will get when you work with him!  Not only does he know his product like no other, he makes a special point of communicating throughout each transaction and his follow up skills are unparalleled. Perhaps most importantly, he delivers on his promises!  Give him a try for your mortgage needs.  You will not be disappointed!"
"An outstanding job handling refinances.  One of those knowledgeable, straight-shooters - which is really appreciated when you're shopping for a home loan. He can answer a million of questions with ease.  Looking back at the responsiveness, he was outstanding and you can do everything he suggested."
"You can rely on them, very professional and quick in responding to your queries. He is very friendly and makes sure we understand the process and keeps us posted on the status of our loan. His efforts are greatly appreciated."
"By far the best lender we've worked with. Got us the best loan amount than any other lender. He worked with us hand in hand, he is professional, and he made the process enjoyable."
"I called looking for information about the process of applying for a mortgage/refinance and am just blown away with how helpful the information I received was!"
"You can rely on them, very professional and quick in responding to your queries. He is very friendly and makes sure we understand the process and keeps us posted on the status of our loan. His efforts are greatly appreciated."
"I have hope because of you for making my home ownership dream come true. I feel such a connection with you and am excited to work with you. Have an amazing day!"
"Highly ethical, attentive and helpful! A fantastic combination of personable and hard working. He makes everyone feel important and understood."
"Hands down the best mortgage professional I've worked with in 20 years. Knowledgeable, honest, reliable and above all an outstanding communicator."
"He worked on getting the lowest rate and kept me informed on each step of the process from the beginning to closing. Thank You!"
"Thank you for your prompt help and AMAZING assistance. Hands down, best lender I have ever worked with. Top notch!"
"I would be 100% interested in working more with you! You have proven to be an amazing lender"
"Absolutely the most knowledgeable, friendly and honest expert I've ever worked with!"
"Professional, responsive and honest assistance with the whole refinancing process from beginning to end."